Swipe to the left
Dark Chocolate Ice Cube Cupcakes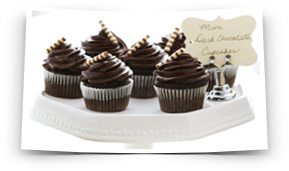 Ingredients:
Cupcakes:
1 cup cocoa or cacao powder
¾ cup wholemeal flour or a gluten-free flour blend for baking
2 teaspoons baking powder
2 tablespoons unsalted butter or coconut oil, melted
2 large eggs
¼ cup plain, unsweetened Greek yoghurt
¼ cup milk (or almond/coconut milk)
⅔ cup pure maple syrup or equivalent natural sweetener such as stevia
1 tablespoon vanilla extract
¼ teaspoons salt
Icing:
¾ cup cocoa/cacao powder
½ cup milk (or Almond/coconut milk)
1 ½ teapsoons vanilla extract
Liqiud stevia to taste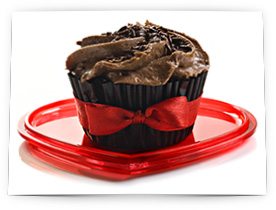 Method:
Preheat oven to 180°C (or 350°F). Spray silicon ice cube trays well with a healthy cooking oil.
In a bowl, mix together the cocoa powder, flour, baking powder and salt.
In another bowl, mix the melted butter/coconut oil, eggs and vanilla together and then stir in the Greek yoghurt until smooth without lumps. Then mix in the maple syrup or other sweetener. Slowly add flour and milk alternatively, stirring just enough to mix.
Add mixture to silicon ice cube tray and bake for 5 to 10 minutes or until inserted toothpick some out clean. Cool for 5 minutes before transferring to a cooling rack.
For the icing, add cocoa to a small bowl and make a hollow in cntre of cocoa. Pour milk, vanilla and stevia into the hollow. Stir well until thoroughly combined. Then ice the cooled mini cupcakes.
Note:
this is a dark chocolate recipe, for a sweeter taste, add extra maple syrup, stevia or other sweetener and reduce the amount of milk slightly.
A great little bite-sized treat for our little ones!